Discover how MyInvoiceOnline.co.uk simplifies invoicing with a range of features, including efficient management of invoice items. Save time and effort by exploring these valuable capabilities.
The Line Suggestion Function
With the line suggestion function activated, you only need to input the initial characters of an item, and MyInvoiceOnline.co.uk will instantly propose items with matching names from your list. Removing an item from the list is just as easy—click the trash icon.
You can effortlessly enable or disable the line suggestion function in the My Account - Account Settings section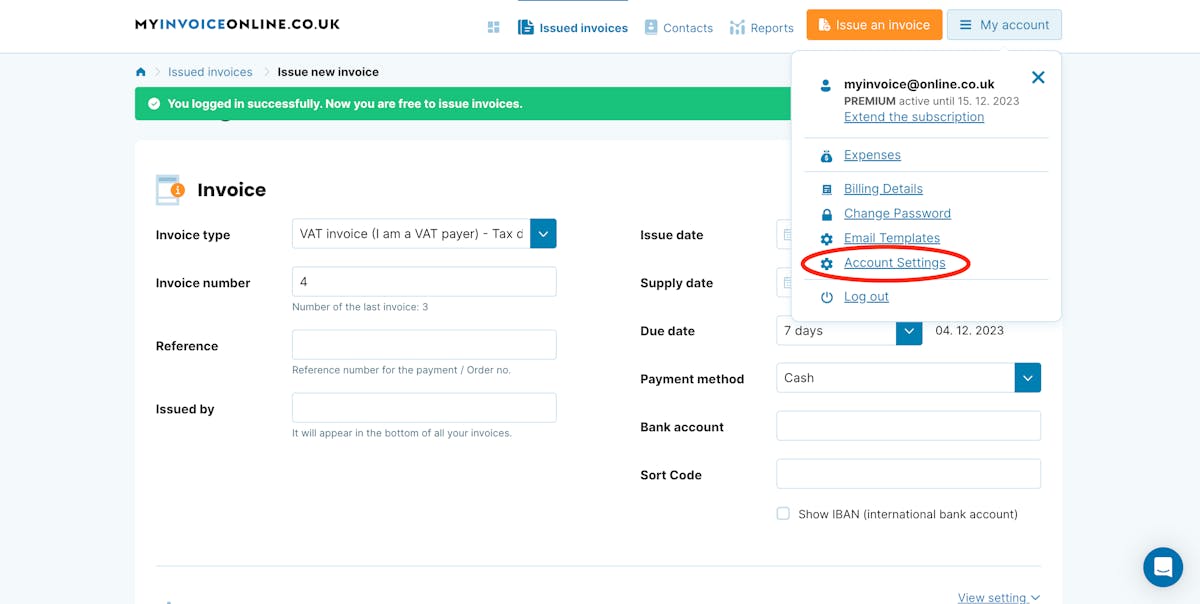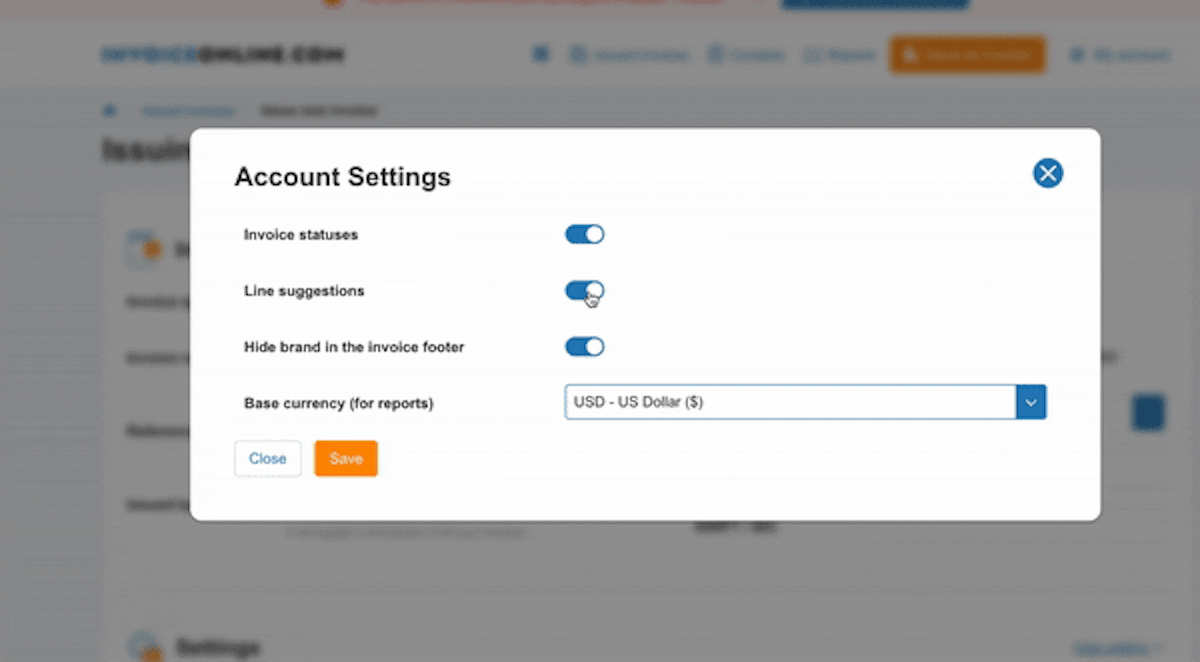 Saving Invoice Items to Your List
For frequently invoiced items with consistent prices and units, saving them to a list is a game-changer. By using the "Select from Saved Items" button, you can swiftly insert items into your invoices.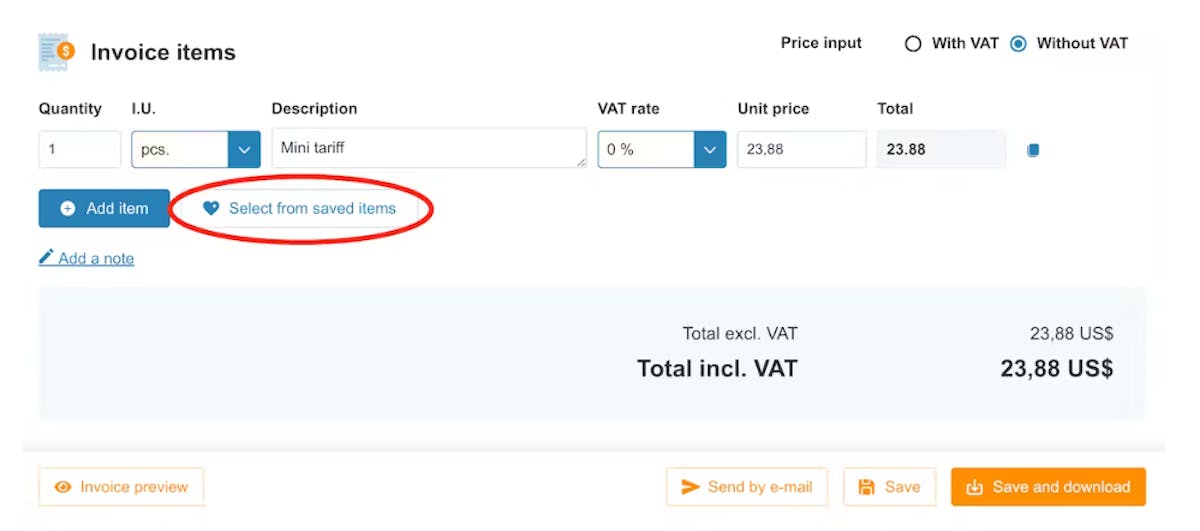 Items saved in the list can be easily added, edited, or removed at any time.


Adding New Items to the List
To save a new item to your list, click "Add an item" and preset its name, unit, VAT rate, and price. Once the information is complete, be sure to save the new item.
Additional Invoice Item Features
Items added to the invoice can be duplicated, deleted, or reordered with a single click, allowing you to tailor your invoices to your exact preferences.