A business plan is an essential document that should be crafted by every entrepreneur before embarking on a new venture. Do you know how to create a business plan and what it should encompass?
A business plan serves as your roadmap to transforming your aspirations into reality. It represents a long-term strategy that not only assesses the current state of your business but also provides guidance on the necessary steps to foster growth. Your business plan should encompass your business strategy and the identification of key objectives. It is crucial to ensure that every member of your team is well-informed about these key objectives, as this knowledge is vital for them to channel their efforts towards achieving them.
When Is a Business Plan Required?
Creating a business plan is a prerequisite before commencing any business, and it should be updated periodically. Typically, a business plan is initially formulated for the business owner's use, helping them establish the direction their enterprise should take and the necessary steps for its expansion. Nevertheless, it can also be presented to potential business associates, shareholders, banks, or investors if your intention is to persuade them to collaborate with you.
Key Components of a Business Plan
Whether you're preparing a business plan for personal use, for a financial institution, or potential investors, it should adhere to basic criteria. The introductory page should feature vital details like:
Business name
Logo
Business plan title
Contact information
Company's registered office
Date of incorporation
The table of contents follows the title page, making it easier to navigate the entire document. It encompasses first to third-level headings. Subsequently, it includes:
The document's purpose
A summary
Description of the business
Description of the business opportunity and product/service
Business objectives
Competitive analysis
Marketing and business strategy
Financial plan
Appendices
In the "purpose of the document" section, it's advisable to specify the intended audience for the business plan and whether it represents a final or draft version. The summary offers a concise overview of the entire document, designed to pique the reader's interest in exploring the entire content.
The description of the company should include the business's legal structure, number of employees, and organizational structure. It should also encompass details about the accounting method employed.
Description of the Business Opportunity and Product/Service
Describing the business opportunity stands out as one of the most critical segments of a business plan. This is where you articulate your vision of the opportunity, focusing on the competitive edge and the value your product or service brings to customers. Be sure to include specifications about the product or service, as well as market size. You may be targeting domestic or international markets, or entering either an established market or filling a gap in the market.
When describing your product, it's vital to provide technical specifications and details about the materials used. For services, you should specify the requirements for service provision.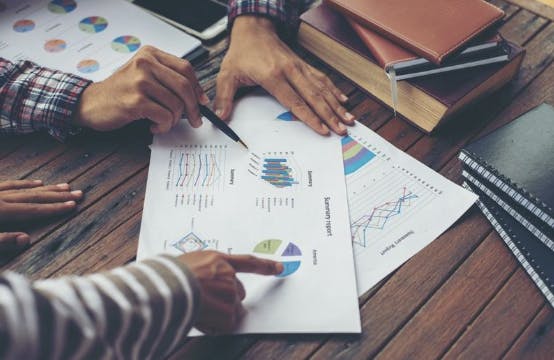 Company Objectives
This section is pivotal in convincing the reader that your business has well-defined objectives and possesses the capability to achieve them through the professional competence of the management. Here, you'll articulate the enterprise's vision, from which specific objectives are derived. Your objectives should adhere to the SMART criteria, an acronym derived from the initial letters of English words:
Specific
Measurable
Attainable
Realistic
Time-bound
You can frame your goals as follows:
"Within two years, we aim to increase our current turnover by 20% and expand into the German market."
"Over the next three years, we plan to enhance our net profit by 30% compared to the current level and broaden our product range to encompass a complete selection of pet supplies."

Competitor Analysis
Conducting a competitive analysis is a highly effective and beneficial practice for businesses. It's advisable to segment your competition into primary sub-competitors. Primary competitors are businesses that offer similar products or services within the same market. Secondary competitors (or potential competitors) are companies not currently providing the same or similar products, but that may change in the future. After identifying your main competitors, it's prudent to assess their strengths and weaknesses. Emulate their strengths while learning from their weaknesses.
Marketing and Business Strategy
Marketing is the means through which you achieve your business objectives and establish a sustainable competitive advantage. It encompasses everything from identifying your target audience to selecting the channels and communication methods to reach them. A well-defined marketing strategy can determine your position in the market, your business partnerships, and your promotional approaches. A robust marketing strategy is fundamental to the success of any business.
Your business strategy provides overarching guidelines for various organizational decisions, such as recruiting new personnel or developing new products. It encompasses all decisions and actions aimed at realizing a broader vision. The business strategy is the cornerstone of any enterprise, and any shortcomings in this regard can jeopardize your business objectives.
Financial Planning
A financial plan is instrumental in evaluating the feasibility of your business plan. It constitutes an integral part of the overall business plan and includes three financial statements: a cash flow statement, a profit and loss statement, and a balance sheet.
Attachments
Annexes may comprise additional documents relevant to the business plan. These might include:
Product photographs
Technical schematics
Comprehensive analyses
CVs
Excerpts from the commercial register
Contracts