When it comes to invoicing on MyInvoiceOnline.co.uk, users can take advantage of a variety of invoice options, one of which is the corrective tax document.
Historically, there were two terms employed to describe this kind of document: credit note and debit note, both of which can also be generated using MyInvoiceOnline.co.uk.
It's important to clarify that, for individuals or entities not subject to VAT, this document does not pertain to taxation.
Creating corrective tax documents with MyInvoiceOnline.co.uk
For VAT-registered entities, the procedure for generating a corrective tax document is straightforward. All that's needed is to choose the "Credit Note Template" when selecting the invoice type.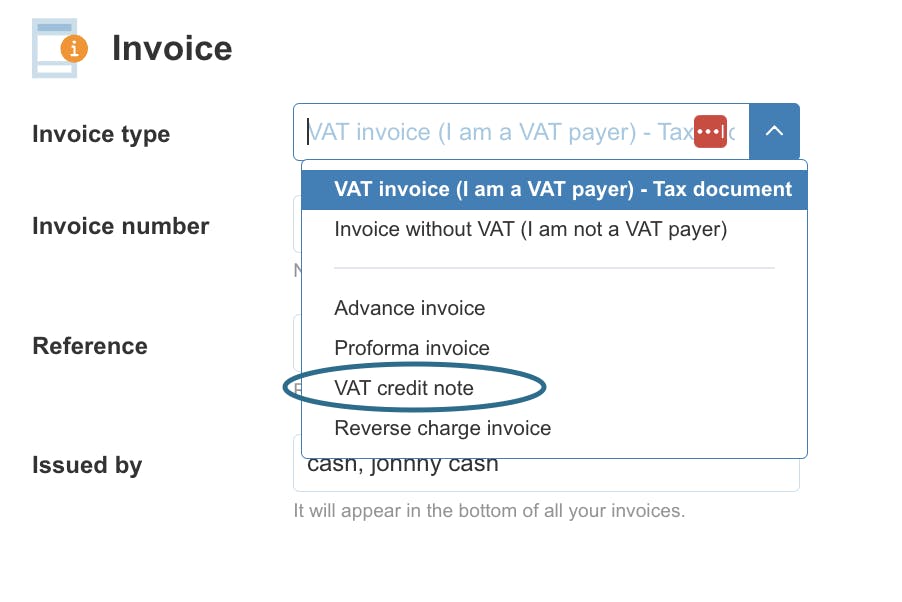 When crafting this particular invoice, it's essential to adhere to the following:
Clearly state the reason for the price or tax value adjustment in the note.
Ensure that the supplier and customer details match those on the original invoice.
Retain the original variable symbol from the initial invoice.